Spring 2014 Recruitment
16 Jan 2014, Posted by Rush
in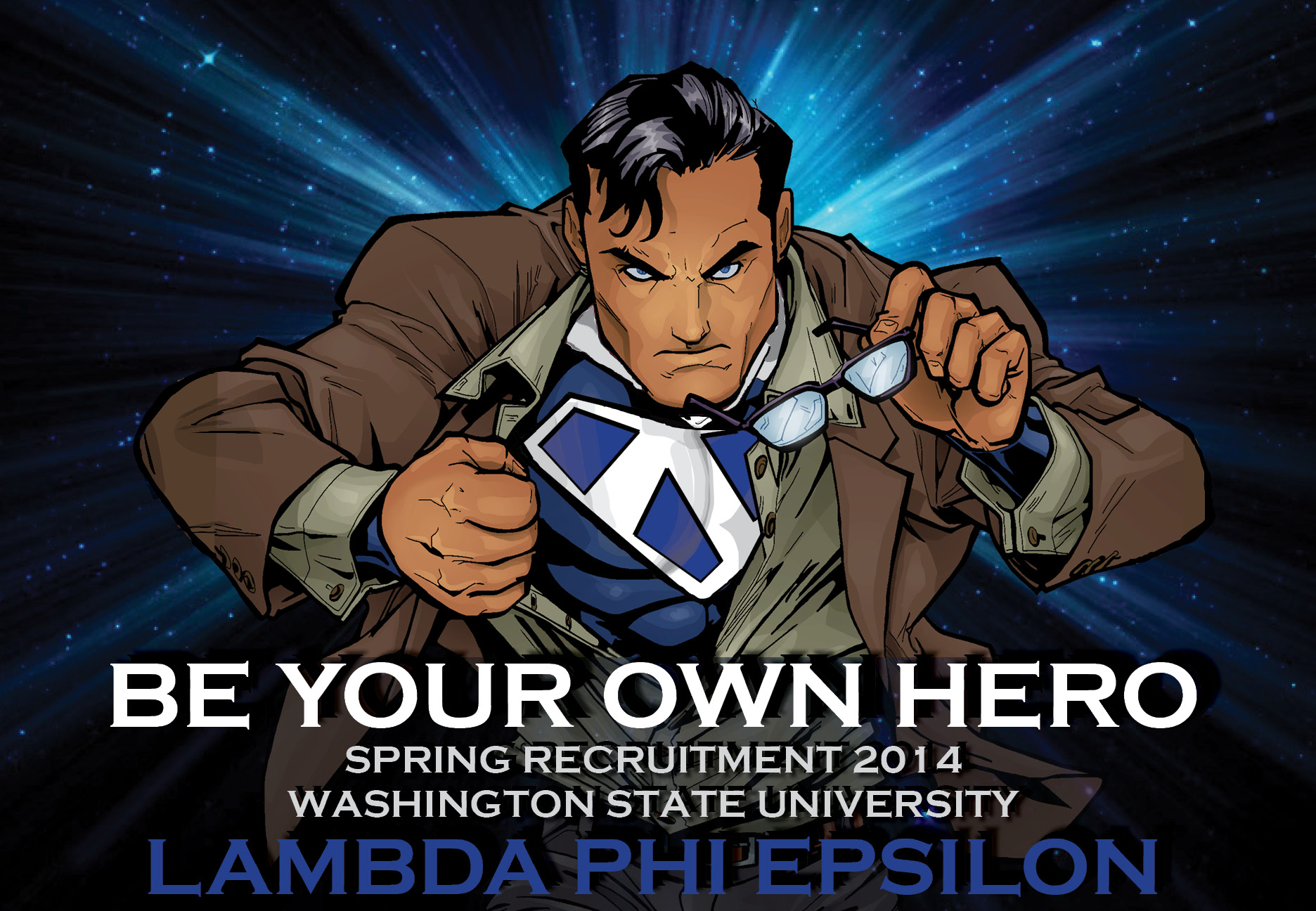 We encourage all interested gentlemen with a passion for success and excellence to come to our recruitment events to learn about Washington State University's FIRST and ONLY Asian Pacific American fraternity on campus.
► Thur, Jan. 16th @6:30 pm | Info Night #1 | CUE 319
Meet the brothers of ΛΦΕ and learn what separates our brotherhood from the rest. Speak with current brothers and spark corporate connections.
► Sat, Jan. 18th @9 pm | *Back to School Party
Start the Spring Semester off with a night you'll never forget. The brothers at Washington State welcome all students to party up the new academic semester! Special guests: The Sisters of Chi Sigma Alpha.
► Tues, Jan. 21st @7 pm | Brotherhood Sports | Valley Playfields
Ready for School? Teach a lesson out on the field and scrimmage with our brothers and earn your bragging rights.
► Wed, Jan. 22nd @11am–1:30pm| Tabling at Cougs Connect Involvement Fair | CUB Sr Ballroom
Learn how to get involved. Visit our table to see how Lambdas impact the Asian American and Pacific Islander community at large. Promoting cultural awareness is important to our mission.
► Wed, Jan. 22nd @6pm | Game Night | CUE 319
Do you have a competitive edge? Then prove to it Lambdas and ChiSigs. Bring your skills and luck out for a night of games. Winner takes all. Join us for this collaborative event!
► Thurs, Jan. 23rd @6:30pm | Mocktail Night | CUE 319
Need a sweet release from the stress of school starting again? Join us for a night of Mocktails and fun as we heat things up with the ladies of Alpha Nu Multicultural Sorority. It'll be a night filled with good times and better memories that you definitely won't want to miss.
►Fri, Jan. 24th @6:30 pm | Info Night #2 | CUE 219
Couldn't make it to the first Info Night? Here is your chance to come through and learn how Lambdas epitomize the values of brotherhood, leadership, and philanthropy to impact the community and university.
►Sat, Jan. 25th | Interviews (Invite Only)
Come join our brothers for a night of fun and games to end the Spring 2014 recruitment cycle. This is an EXCLUSIVE event so make sure you ask a brother how to get an invite.
Think you have what it takes to be part of Lambda Phi Epsilon at WSU? Now's your chance to show what you can do under the spotlight. Interested students are encouraged to attend at least one info night and two other events of their choice to qualify for an interview. Bids to join are competitive, so come out and get to learn more about Lambda Phi Epsilon.
*All recruitment events are absolutely free of cost and there are no obligations to join. If needed meet in front of Todd Steps for transportation before each event or contact our recruitment chairs.
Questions? Please feel free to contact us:
Email | wazzulambdas@gmail.com
Website | http://wazzulambdas.com/
Facebook | http://fb.com/wazzulambdas
Twitter | http://twitter.com/wazzlulambdas
ΛΦΕ Colony Chapter Pullman, WA Est. 2013
10,000+ MEMBERS. 57 CHAPTERS. 3 LETTERS. 1 BROTHERHOOD. JOIN ΛΦΕ.
LAMBDA PHI EPSILON
OFTEN IMITATED NEVER DUPLICATED
UPHOLDING STRENGTH, HONOR AND BROTHERHOOD SINCE 1981.