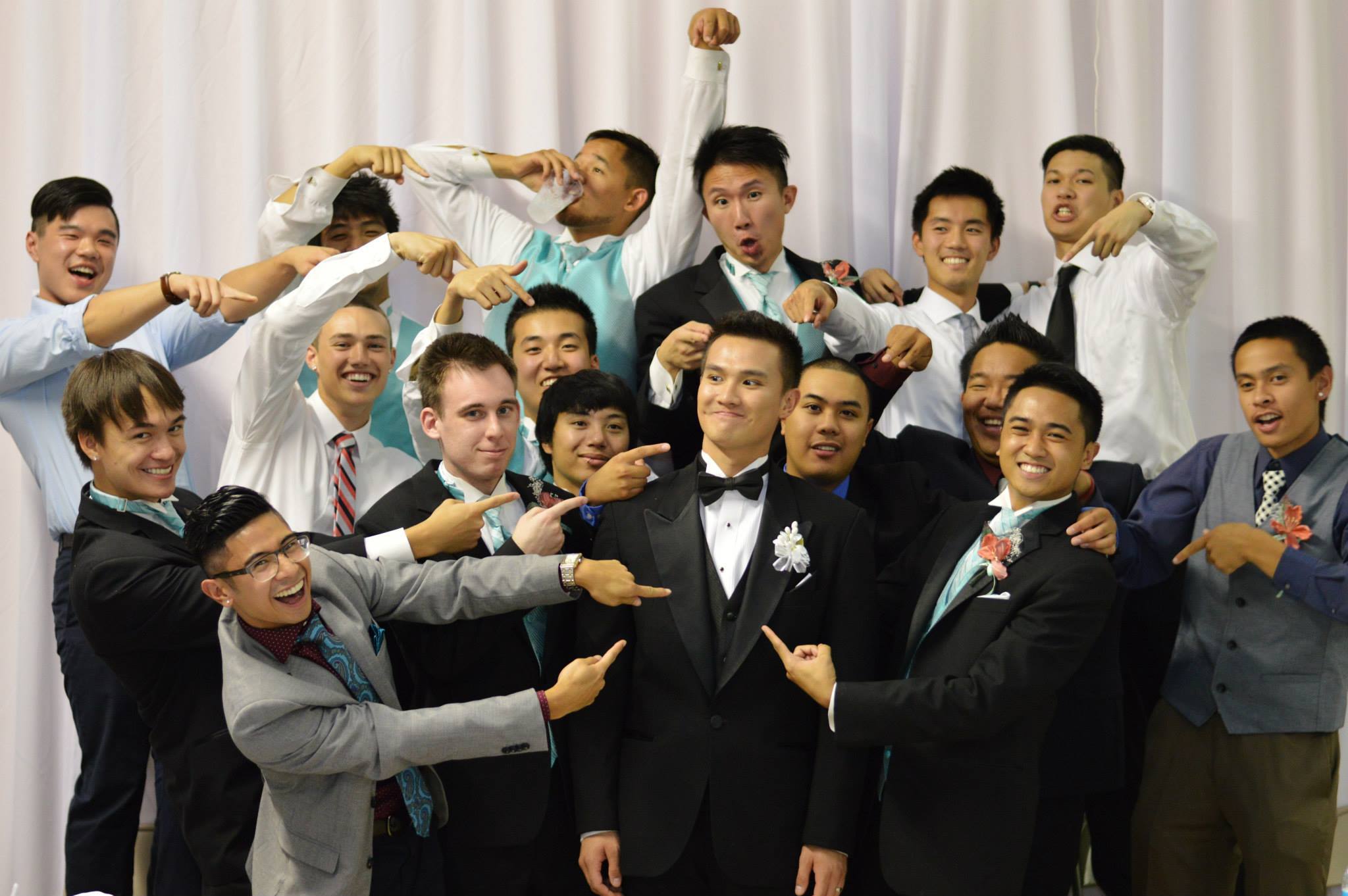 Zhi Hu and Yaneli Martinez met the summer of 2011 while taking the same class. Eyeing from across the room, Zhi saw a glowing light which surrounded Yaneli and knew she was the one for him. After weeks of nerves and sweat, Zhi had the courage to finally speak to Yaneli and decided to ask her on a date. On their first date they met up at the bench by the Clock Tower on the campus of WSU where they walked through the beautiful campus and watched a gorgeous sunset on Thompson Flats with smoothies in hand. It was a relaxing first date where they talked and got to know one another. Throughout the years there was countless nights of studying for exams and early morning breakfast together.
After 2 ½ years of love and happiness, they got engaged on January 18, 2014 at the location where they first met. Zhi had assistance from his fraternity brothers, and sister sorority to help plan the event. The theme was a chronological time line "time travel" proposal where each person had a poster of an important date from beginning to the present of their relationship. At the end of the path was a huge gift box where he was hiding under. While romantic music was playing in the background and after a poetic speech, she said, "Yes"! The wedding was held August 9, 2014 in Richland, Washington.
---
Congratulations to Founder Zhi Hu for his marriage!  We wish him a long life of happiness. We would like to thank again our two brothers from University of North Carolina, Chapel-Hill, William Yen & Masa Wata, & the University of Washington for joining us!
All of Zhi's groomsmen are his brothers—either via fraternity or by blood. They are charged to make the event as memorable as possible for the groom.
Best Man: David Sharkey
Randy Cho
Bryan Dosono
Jace Goulart
Brandon Hu
Sebatian Kalilikane
Garvin Price
Christopher Shyue
Adrian Wong