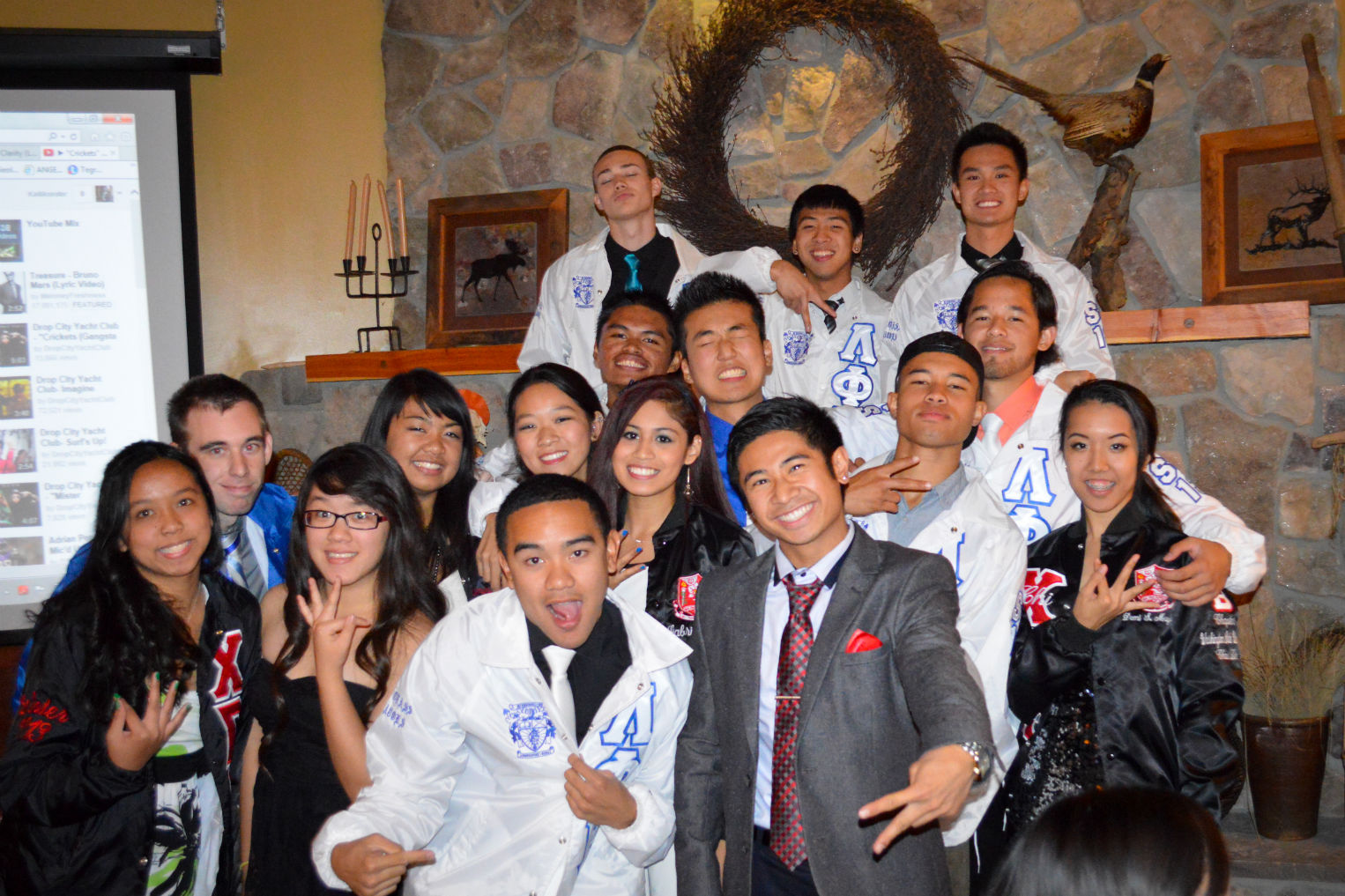 Momentum. The momentum of an object is equal to the product of its mass and velocity. Consequently, an increased mass or velocity will produce a greater momentum. Mass is what you are made of; velocity is the speed and direction you are headed. In terms of WSU Lambda Phi Epsilon, our mass is the collective strength of our brothers and our velocity is the speed and direction of our progress.
On October 5, 2013, our colony chapter hosted our first Bid Night ceremony at Fireside Grille, and it was no less a momentous occasion. Following our establishment of Lambda Phi Epsilon International Fraternity, Inc. at WSU, this event proceeds a successful first recruitment. Bid night is a testament to the progression of our newest class, a testament to their increased velocity as rising leaders among men. We'd like to give a special thanks to all of the escorts that attended, as well as the invited members of our multicultural Greek community for taking part in our traditions.
In physics, the more momentum an object has, the more of an impact it will make when its comes in contact with another object. WSU Lambda Phi Epsilon strives to be that organization with great amounts of momentum to make a lasting impact on our community and university. We acknowledge the strides made by our Alpha Pledge Class and anticipate them adding to the momentum of our chapter as they work towards becoming fully active members of our fraternity. Brotherhood—some forces are just meant to be unstoppable.
Fraternally,
Tyler Cruz
Public Relations Chair
Washington State University, Colony Chapter
Lambda Phi Epsilon International Fraternity, Inc.