Brothers
Leadership
Executive Board
President: Mr. Gabriel Dumbrique
Internal Vice President: Mr. Sebatian Kalilikane
External Vice President: Mr. Randy Cho
Treasurer: Mr. Alex Song
Philanthropy Chair: Mr. Garvin Price
Social Chair: Mr. Jeremy Valdez
Cabinet Positions
Academic Chairs: Mr. Tyler Cruz & Mr. Ronald Ramones
Alumni Chair: Mr. Garvin Price
Athletic & Brotherhood Chair: Mr. Paolo De Guzman
Culture Chair: Mr. Paolo De Guzman
Formals Chair: Mr. Garvin Price
Fundraising Chair: Mr. Adrian Wong
Historian: Mr. Anthony Vuong
Parliamentarian: Mr. Anthony Vuong
Public Relations Chair: Mr. Garvin Price
Recruitment Chair: Mr. Jeremy Valdez
Secretary: Mr. Derek Gaspar
Step Master: Mr. Gabriel Dumbrique
UGA Representative: Mr. Alex Song
Web Master: Mr. Andrew Cristiani
Executive Board
President: Mr. Michael Jackson
Internal Vice President: Mr. Adrian Wong
External Vice President: Mr. Gabriel Dumbrique
Treasurer: Mr. Zhi Hu
Philanthropy Chair: Mr. Randy Cho
Social Chair: Mr. Jeremy Valdez
Fall Pledge Dad: Mr. Sebatian Kalilikane
Spring Pledge Dad:  Mr. Zhi Hu
Cabinet Positions
Academic Chair: Mr. Zhi Hu
Athletic Chair: Mr. David Sharkey
Brotherhood Chair: Mr. David Sharkey
Culture Chair: Mr. Ronald Ramones
Formals Chair: Mr. Adrian Wong
Fundraising Chair: Mr. Ronald Ramones
Historian: Mr. Sebatian Kalilikane
Parliamentarian: Mr. Zhi Hu
Public Relations Chair: Mr. Tyler Cruz
Recruitment Chair: Mr. Jeremy Valdez
Secretary: Mr. Gabriel Dumbrique
Step Master: Mr. Adrian Wong
UGA Representative: Mr. Gabriel Dumbrique
Web Master: Mr. Andrew Cristiani
Executive Board
President: Mr. Zhi Hu
Vice President: Mr. Adrian Wong
Treasurer: Mr. Michael Jackson
Philanthropy Chair: Mr. Sebatian Kalilikane
Social Chair: Mr. Jeremy Valdez
Cabinet Positions
Academic Chair: Mr. Adrian Wong
Athletic Chair: Mr. Sebatian Kalilikane
Brotherhood Chair: Mr. Ronald Ramones
Culture Chair: Mr. Randy Cho
Formals Chair: Mr. Tyler Cruz
Fundraising Chair: Mr. Zhi Hu
Historian: Mr. Randy Cho
Parliamentarian: Mr. Gabriel Dumbrique
Public Relations Chair: Mr. Tyler Cruz
Secretary: Mr. Gabriel Dumbrique
Step Master: Mr. Adrian Wong
UGA Representative: Mr. Gabriel Dumbrique
Web Master: Mr. Sebatian Kalilikane
The Lambda Phi Epsilon Alumni Association is a national organization and network formed to promote and coordinate our fraternity's alumni activities and communications. At the local level, the Alumni Association's duty is to continue to uphold the fine traditions and ideals of our brotherhood. They endeavor to assist and support both our active members and our respective communities in whatever capacity deemed necessary or applicable. With each new infusion of graduating brothers into our network, the Alumni Association becomes larger and stronger. The Alumni Association also rewards scholarships to undergraduate members who epitomize the ideals of Lambda Phi Epsilon. The Foundation also plays a role in organizing professional development workshops to connect active undergraduates with distinguished alumni in their industry of choice.

Roster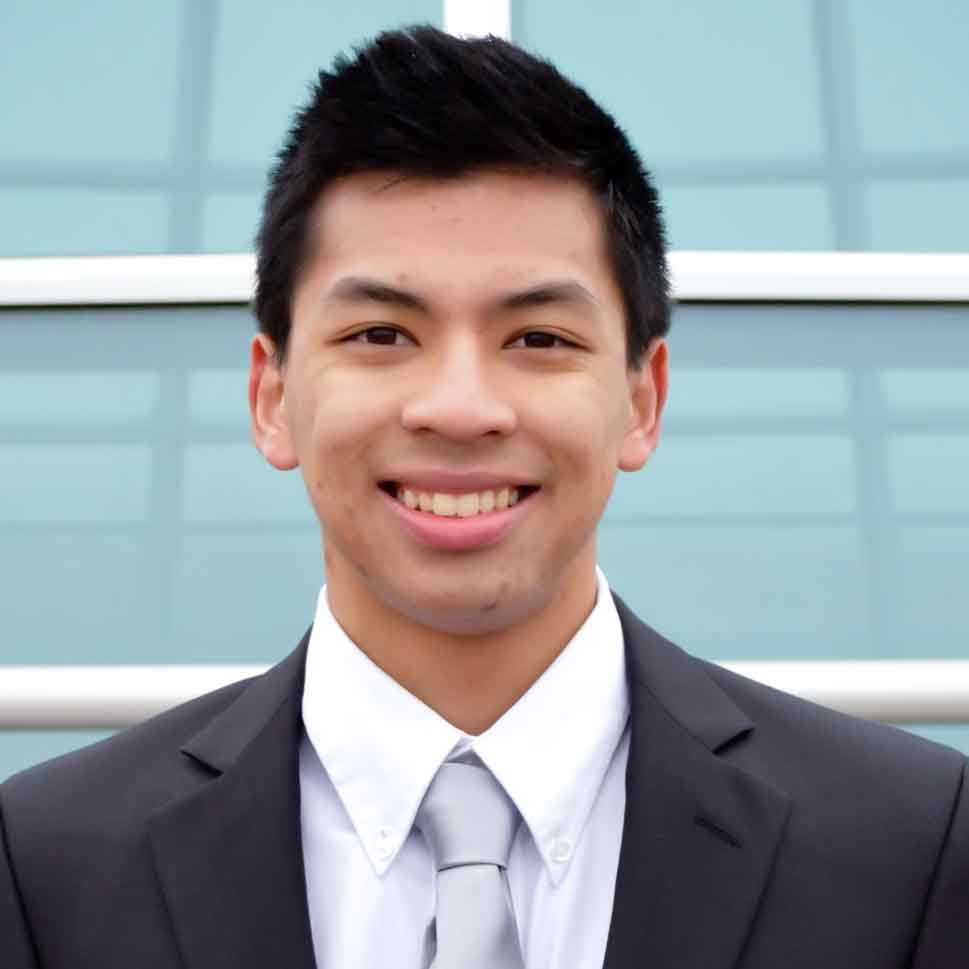 MR. ANDREW CRISTIANI
Profile
Narrative
You know the feeling when you arrive on campus and say, "This place is my home?" Brotherhood is the exact same thing. Arriving into an environment where you immediately click is one of the best feelings a human can experience. Experiencing this feeling shows that you belong there with the environment and the people. The individuals of the group hold different characteristics, but unite as one to form an overwhelming amount of personality, experience and intelligence. My purpose of joining this eternal brotherhood is to expand my network and to have a closer relationship with the Wazzu family. I have experienced a number of life changing actions and thoughts and for that, I am very grateful. Everything has a beginning, middle and an end; except for brotherhoods. Brotherhoods do not hold an ending. Our brotherhood evinces an eternal connection once the bond is made. I am proud to be in the unbreakable brotherhood of Lambda Phi Epsilon.
MR. JACE GOULART
Profile
Narrative
Throughout this process I have been faced with defining what brotherhood means to me. In order to become a dependable brother, you need to have a strong sense of yourself. You need to believe in yourself before others will. Building upon your beliefs and creating a strong sense of identity is crucial. Personal conviction cannot be faked. You cannot put up a façade and expect people to believe in you if you do not believe in yourself first. In brotherhood, everyone represents a cog in the machine. If one link is broken or weak, then the rest of the group cannot properly function. Being able to trust each other fully is the core element of a successful society. Only when a puzzle is put together can you see the entire picture as a whole. If one piece is missing then the picture is lost. We are not alone anymore and we will always have each other to fall back on when life presents us with unthinkable trials that we don't expect.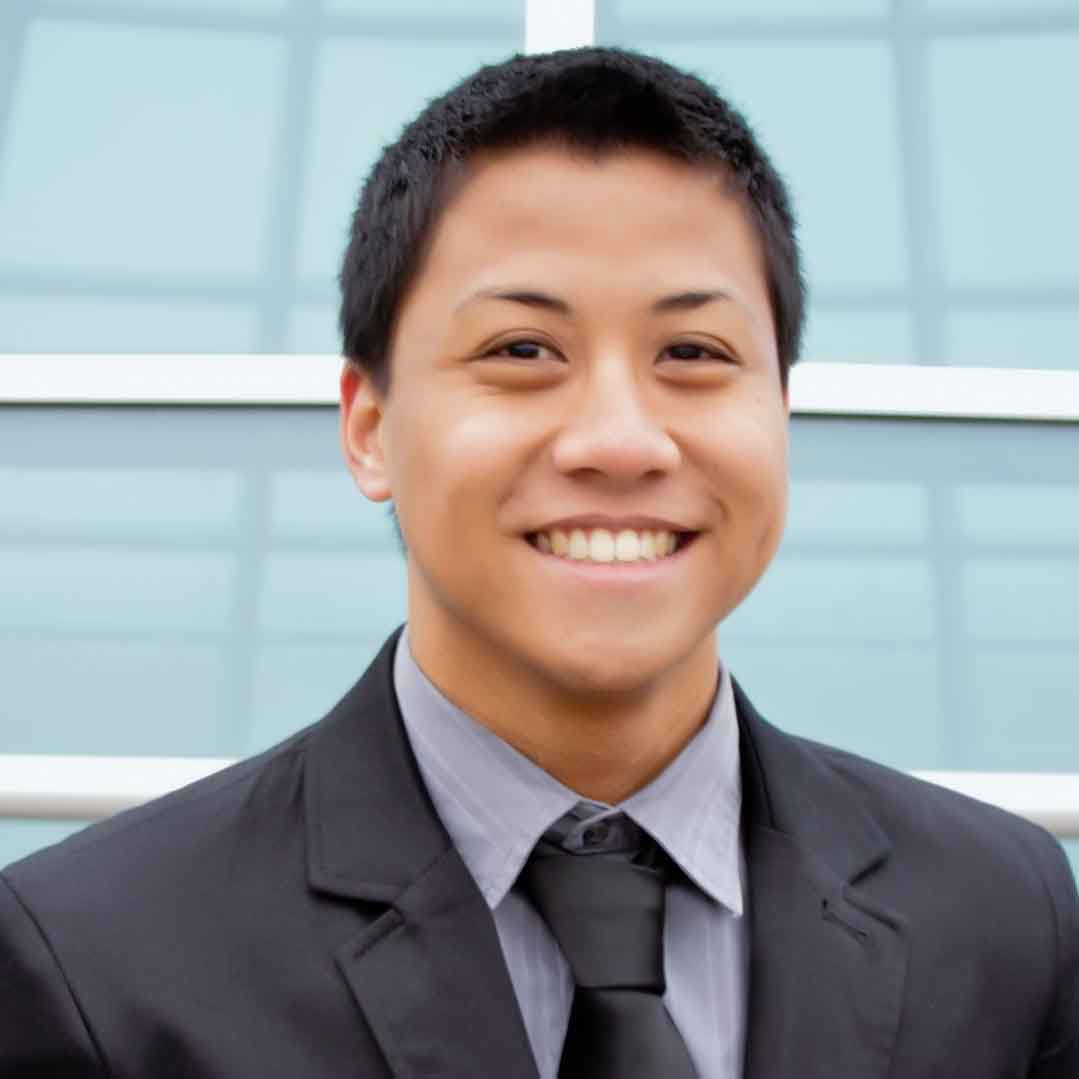 MR. DEREK GASPAR
Profile
Narrative
Brotherhood is a bond that is not easily made, it is earned through trials and overcoming challenges with each other. I understand this definition with the men who stand beside me, shoulder to shoulder, as we all go through the intake process together and become better individuals from it. A bond this strong is something that I have never experienced myself before. I have experienced friendship and camaraderie in the past, but none that is this strong. Through new member education, I have formed strong bonds with my brothers as we overcome challenges together and learn to trust one another in any situation, not just within the process itself. Though brotherhood can be defined in many ways, the concept is still the same. Without trust, brotherhood cannot exist. Very few things in our lives last forever, but the bonds of brotherhood within Lambda Phi Epsilon will always be there and will never fade away.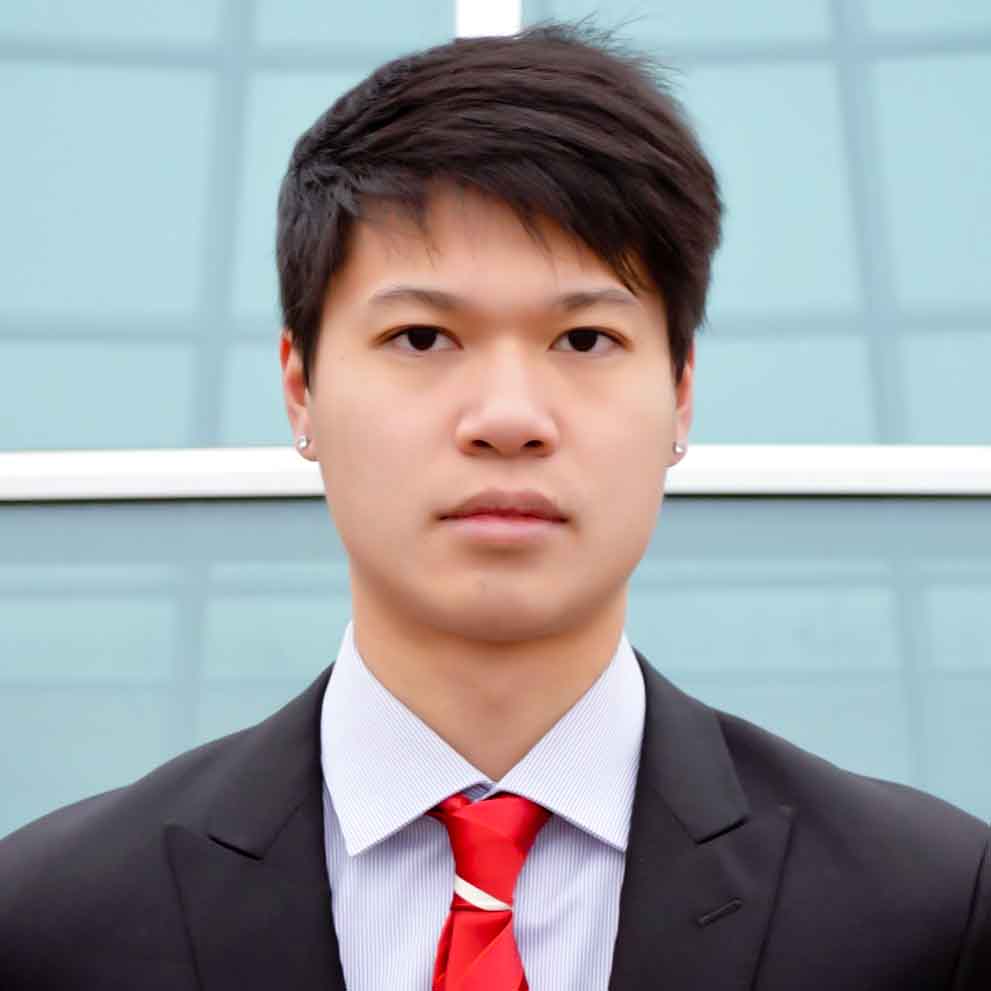 * MR. ANTHONY VUONG
Profile
Narrative
I spent a good year thinking about whether to join Lambda Phi Epsilon. I ignored all of the cons that are stereotypically said about fraternities because I was tired of hearing the hasty generalizations. I had to experience Greek life for myself, so I took the dive into the unknown and have not since regretted it. Through my intake process, I've come to learn that brotherhood can build a solid foundation of courtesy, integrity, perseverance, self-control and indomitable spirit. I learned how to obtain enduring respect for myself and others out of politeness and humility; maintain a strict ethical code of honesty and loyalty; acquire the skills of dedication to persist in challenging times in spite of opposition or discouragement; demonstrate patience and discipline to exert my will power over my emotions and impulses; and show courage by having the right attitude in maintaining inner strength regardless of winning or losing. Lambda Phi Epsilon is now a brotherhood I can call my own.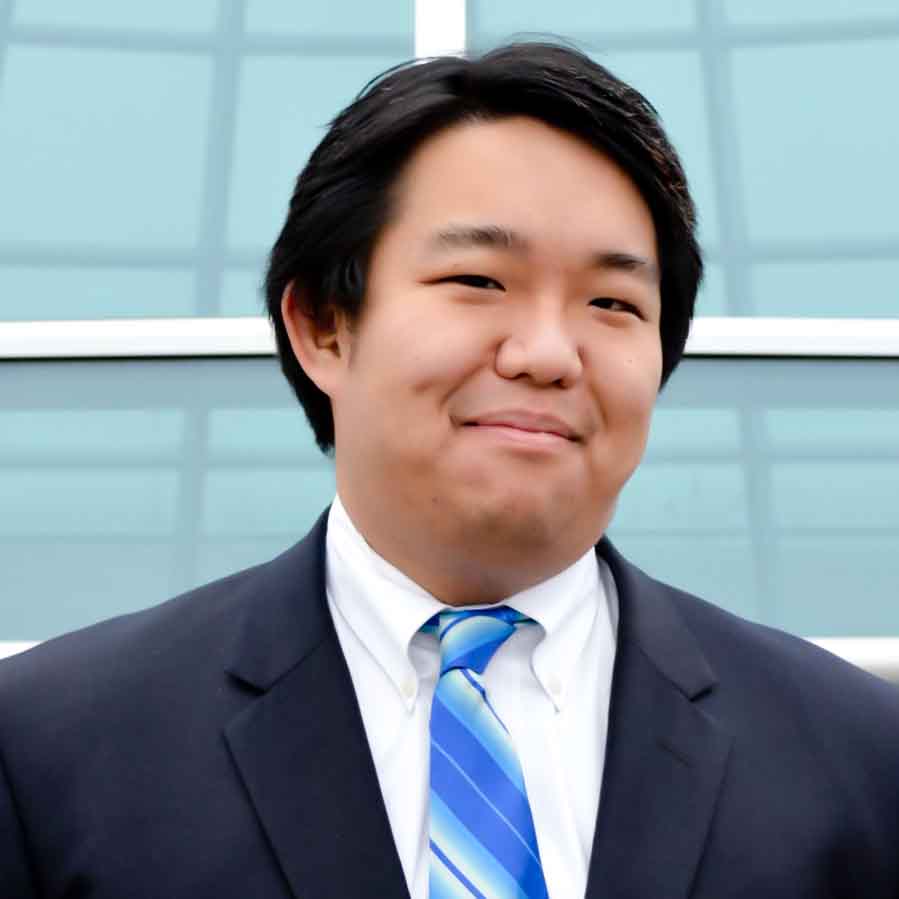 MR. ALEX SONG
Profile
Narrative
Before the start of my intake process with Lambda Phi Epsilon Fraternity, I didn't think much about the concept of brotherhood. I am an only child with no brothers, nor any siblings. During new member education, my definition of brotherhood has been enhanced. I now have 6 pledge brothers who I have spent a lot of time with. We've come to rely on each other for support throughout process and trust each other with our most intimate thoughts. Starting out as complete strangers, I've learned about my brothers' history, their perspectives, and even their quirky mannerisms. We have quickly made strides towards working as a functional unit, utilizing the advantages that one brother has and filling in for the shortfalls of another. This is what a brotherhood should be like—not just one individual I can trust implicitly, but several individuals that I can trust and who can function as one to help achieve our goals.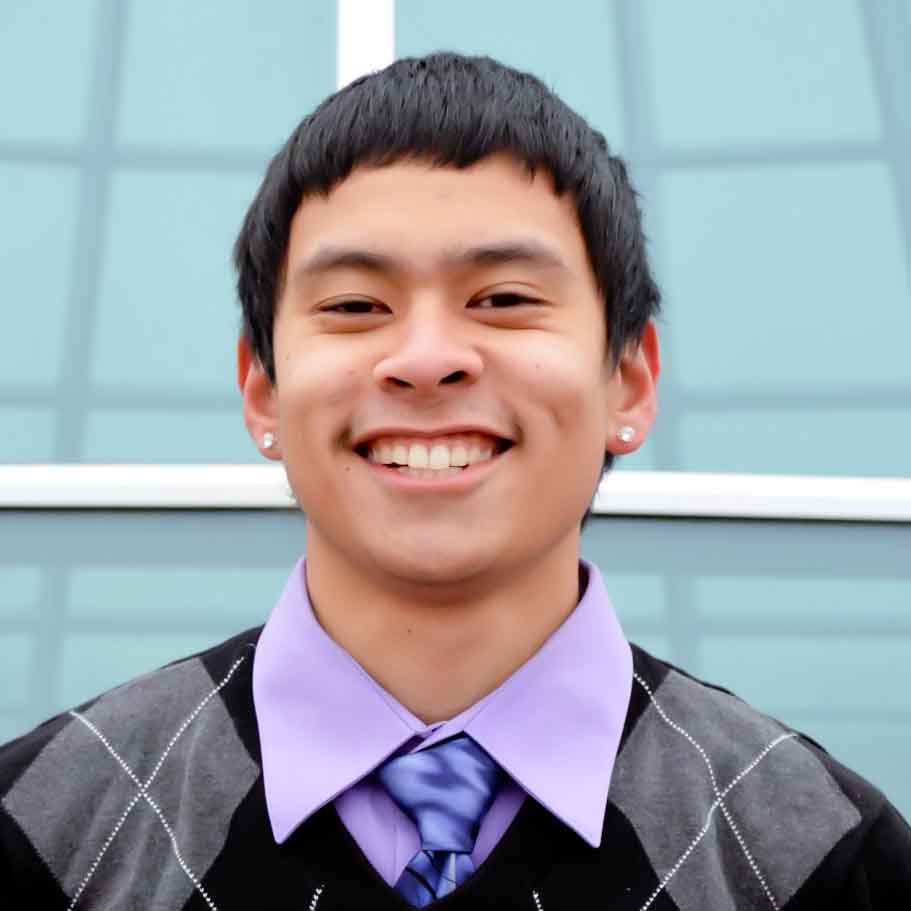 MR. PAOLO DE GUZMAN
Profile
Narrative
Why did I decide to get into this brotherhood? This is because I saw Lambda Phi Epsilon Fraternity as a unique opportunity to begin a new chapter of my life. I knew I could look back on the experience and say it had made a positive impact. The connections I have already made throughout Lambdas, such as the invaluable networking among numerous actives and alumni throughout the region and the world, as well as the leadership skills and professional development are undoubtedly beneficial for my future. Throughout the long and enduring new member education process, even though there had been bumps into the wall and struggles along the way, the brotherhood within my class was never shattered. Instead, it grew stronger. The process was long and not meant to be easy. Memories have been created with each pledge brother and bonds have been cemented among our class. I am grateful for being able to start and finish this process with them and no one else.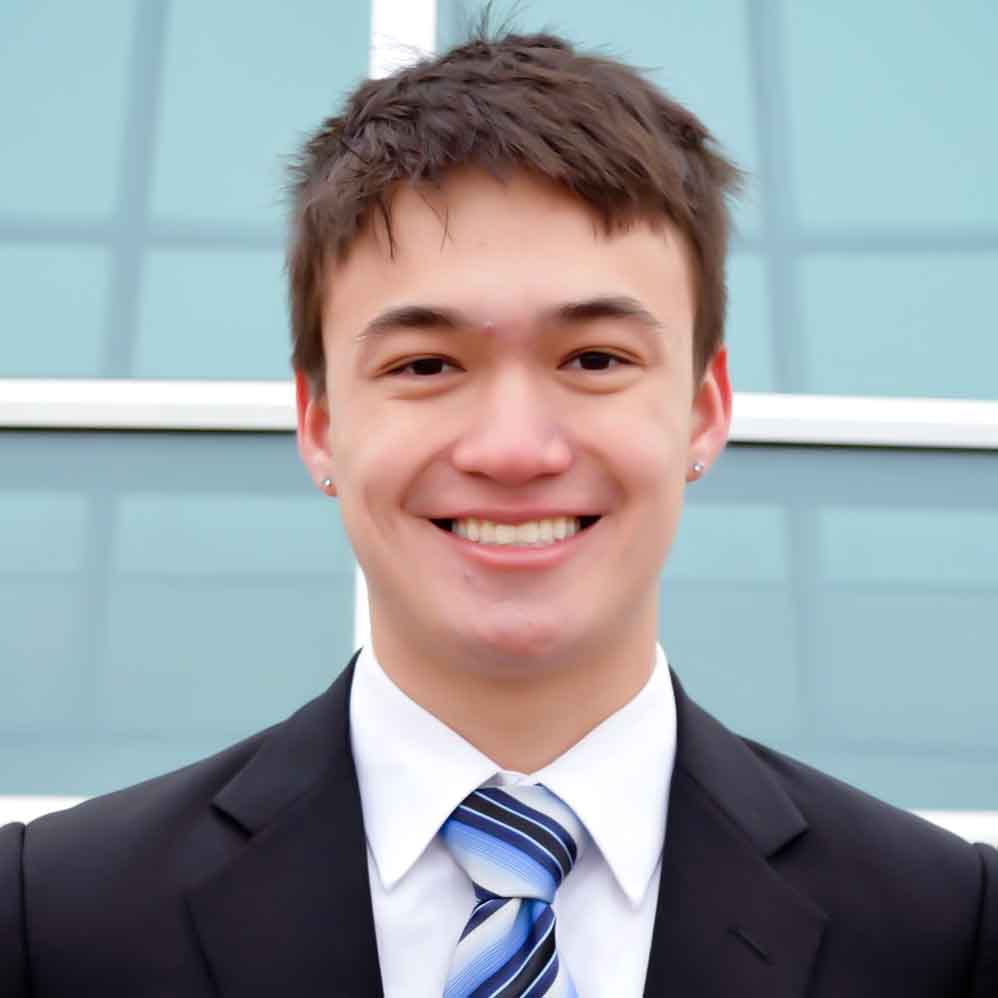 MR. GARVIN PRICE
Profile
Narrative
Before I joined Lambda Phi Epsilon, brotherhood was just another word in the dictionary. My pledge brothers and I started out as complete strangers, but through our brotherhood events and shared experiences from our intake process, we grew as one class—united. We do not throw each other under the bus because as brothers, we look out for each other. Perhaps one of the greatest things about brotherhood is that it comes naturally. We begin to offer to help pay for each other's mistakes; we begin to lean on each other without every having to question our loyalties. While experiences help shape and build stronger bonds between brothers, the significance each one of my pledge brother's hold in my life cannot change. That is why I believe most people may never have a chance to experience a bond as stronger as one in a brotherhood. Who knows where we will all be in ten years? Yet, one thing is for certain: I know I will still be in contact with my pledge brothers.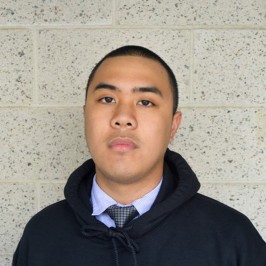 MR. JEREMY GARCIA
Profile
Narrative
I went through many obstacles in my life, but there are some people who were given the opportunity struggles with and experience situations with them that you never even expected. I was luckily one of them. People within your brotherhood understand your ins and outs. I never understood brotherhood fully and did not care for brotherhood until I joined Lambdas. Brotherhood is more than just simply friendship. They are ones who you can see at your wedding and graduation. You can clearly tell the difference between when I am with my brothers and when I am with my friends that I made throughout the school year. I have created memories with my brothers and it continues to become more memories. I have told them stories that I have never told anyone before. It is simply amazing how much this brotherhood has been changing me.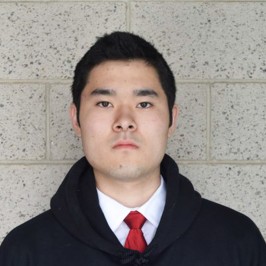 * MR. 

CAMERON SASAKI
Profile
Narrative
Life can be unpredictable and unfair, often throwing challenges at us which we have no clue how to solve. Whether it is school, people, or sports people never know what to expect. When you're born into a family you don't get to choose who you end up with, and in a brotherhood you may not all get along. Even though there may be times of quarrel and disagreement, the trials and tribulations that brothers go through is what keeps them together in a brotherhood. Brothers know that the word brotherhood does not simply mean people sharing common interest, or being similar to one another. They know the word to mean something deeper, not just a simple definition, but a collection of memories, the blood sweat and tears shed together. Words can be simply defined by words, but some require the time invested to truly understand the meaning of the word to its fullest. I personally may not have understood the word brotherhood to its true definition, but I am always learning and gaining new understandings to what it means to be in a brotherhood.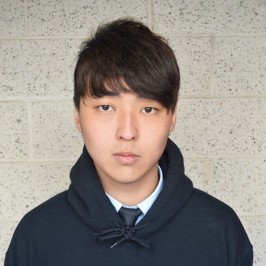 MR. EDDIE XU
Profile
Alias: #20, "T.K.D.Luffy"
Birthday: July 22, 1993
Ethnicity: Chinese
Hometown: Qingdao, China
Major: Hospitality Business Management

Narrative
The definition of the word brotherhood is totally different with the word friendship. I can consider everyone as my friend, but I will not calling them as my brother. For me personally, the concept of brother is whether you are in adverse situation or you are successfully they always there for you and got your back. The premise of a brother is that people must go through difficulties with you and during the process we built up a trust with each other. As a brother for each other, I will always try my best to help them. Every time you find something fun or something happy, you want to share with them; or sometimes I face difficult challenges, I will be looking forward to their advice and suggestions. If we take situations as a war, I will never win it by myself. It is all about how much you care about your brothers and how much you trust your brothers. I feel like I can do anything with my brothers. Beta class is strong like no other.
* Denotes Pledge Captain