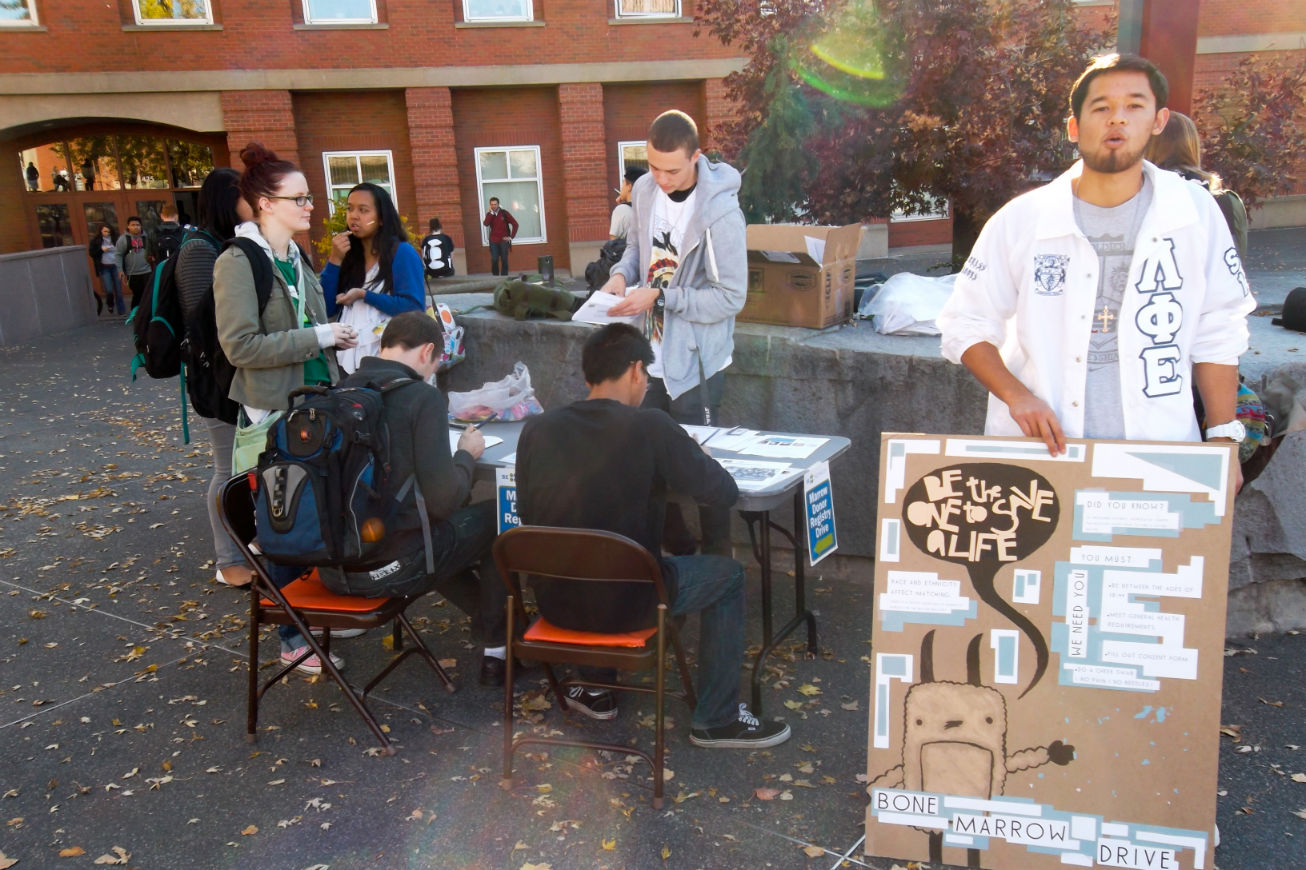 From October 20-25th, our chapter hosted our second annual Be The Match bone marrow registration drive on the steps of Todd Hall. Unabashedly, our chapter's national philanthropy takes action to fight blood-born cancers, such as leukemia and lymphoma, by finding compatible and willing donors. A patient who is affected by these types of cancers has a chance to rise and surpass their illness through a marrow transplant from a matched donor. A simple saliva sample from a cotton swab is all it takes for patients to find their perfect match. This year we were able to recruit and enlist 76 registrants. Combined with 88 registrants in 2012, we have raised our outreach to a grand total of 164 registered donors since our establishment on campus!
We would like to give a special thanks to Fion See and our partnership with the Asian American Donor Program for supplying us with appropriate training and materials for coordinating an effective drive on campus. Our brothers learned how to approach possible donor registrants, handle the DNA samples we collect, and educate curious students about the donation process. On behalf of 0ur brotherhood, we thank all the registrants for stepping up to the plate to save lives in need. Keep an eye out for future drives from the men in royal blue and white as we aim to save more lives.
Fraternally,
Sebatian Kalilikane & Randy Cho
Philanthropy Chairs (Past and Present)
Washington State University, Colony Chapter
Lambda Phi Epsilon International Fraternity, Inc.